We have an interdisciplinary team of professionals with extensive experience both in the business field and in Human Resources consulting.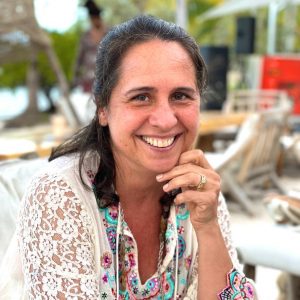 Magdalena Aguilar Astrada
Magdalena is Founder and Director of Mac Talento - Human Development from July 2009 to the present. Author of "Self Leading the fastest way to lead others" and is a specialist in Agile Cultures and Agile Leadership.
She began her professional career at Arcor in the Corporate Human Resources sector and continued her development at Goyaike - Pérez Companc, where she became HR Director with national and international management. He taught at Universidad Católica Argentina and is an Executive Coach at the MBA, Universidad Torcuato Di Tella. Co-director of the ICDA Córdoba Leadership program.
Specialist in measuring the dimensioning of Potential based on Learning Agility and Agility as in Competencies for Senior Management Levels, Managers, Heads and Analysts under certification from Korn Ferry - Lominger and mastery of Management Assessment by Harvard tools in Digital mode.
High effectiveness in Strategic Planning of Human Capital, Talent Review, Talent Management, Systemic Interventions focused for Leaders and Agile Teams.
Facilitator in Agile and Developer Leadership, Communication, Innovation, TeamBuilding, Emotion Mastery, Body in Motion, Play as a learning tool, among others.
As Ontological and Executive Coach, he performs individual and group interventions, accompanies the preparation of development plans with an impact on the business, monitoring and redesigning them. Integrative feedback based on skills development from Vector Analysis, Myers Briggs, Schein Career Anchors and Gallup Talents tools.
Authorship in the design of training programs, in Maindset Agile, Self-development plans, in online self-assessment tools, Learning Agility, 360 Feedback of competences and Learning Agility as an E-Learning platform.
We are internationally certified, by top-level entities, to offer solutions providing excellence in services.